Nova Scotia has a world famous history of storytelling. It has come in myriad forms throughout the years, from the folk tales and sea shanties of the past all the way up to the feature films, television programs and pop music of today.
Deeply embedded in that tradition is a uniquely Bluenose sense of self, often manifesting in a wry sense of humour. It is no coincidence that many of Canada's most famous and best comedians and comic actors are from Nova Scotia, including Ron James, Bette MacDonald, and the cast of Trailer Park Boys, and that many of Canada's most popular and enduring comedy programs are produced in Nova Scotia, including the iconic This Hour Has 22 Minutes. Nova Scotians have always seen the humour in the world around us, and in ourselves.
This love of humour has become even more popular at the grassroots level in recent years, with comedy clubs opening up, bars and other performing arts places staging open mic comedy nights, and festivals dedicated to comedy being created. The result has been a flood of amateur comedians hitting the stage. Some of them are trying to make their mark and start their career, but many are simply looking to share some laughs and funny stories with their friends and family (and anyone else in the audience). Either way, they are all eager to throw caution to the wind and step up, with just a microphone and their sense of humour, to stand in front of the audience – and deliver.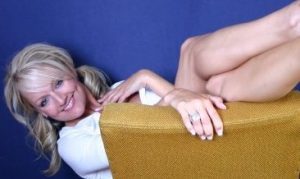 Hosted by Veronica Reynolds, Stand & Deliver will shine a spotlight on these down-home comedians so that all Nova Scotians can join in the fun. Each week, three different people will hit the stage and run through their best material in front of a live audience in an open mic format, so that they can add their voices to Nova Scotia's long and proud tradition of seeing the lighter side of life.