Keynote Speaker
Stanton T. Friedman – Flying Saucers ARE Real!
The original civilian investigator of the Roswell Incident, Stanton Friedman has been researching, writing and lecturing about the UFO phenomenon for fifty years. A nuclear physicist with BS and MS degrees from the University of Chicago, he worked on classified fission and fusion nuclear propulsion systems for space exploration for companies such as General Electric. As a ufologist, he has lectured at more than 600 colleges in 50 states, 9 provinces, and 18 countries, and has appeared on hundreds of radio and TV programs, from Larry King Live to Coast to Coast AM. His books include Crash at Corona: The U.S. Military Retrieval and Cover-Up of a UFO, Captured! The Betty and Barney Hill UFO Experience: The True Story of the World's First Documented Alien Abduction, Flying Saucers and Science, Top Secret / Majic, and Science Was Wrong: Startling Truths About Cures, Theories, and Inventions "They" Declared Impossible. Stan is retiring in 2018, and he will be making his final lecture in Nova Scotia at the Esotericon, giving the talk that launched his career – Flying Saucers ARE Real!
Speakers
Paul Andrew Kimball – Haunted: Ghosts, Demons, and Shadow People in Nova Scotia
Filmmaker and author Paul Kimball currently writes, directs and hosts the ghost investigating series Haunted, and is the author of The Other Side of Truth. He also directed the documentary Best Evidence: Top 10 UFO Sightings.
Aaron John Gulyas – Reduce-Reuse-Recycle: The Past and Future Evolution of UFO Narratives
Aaron John Gulyas is an historian, educator, and author, whose books include Extraterrestrials and the American Zeitgeist, and The Chaos Conundrum. He also hosts the podcast Saucer Life.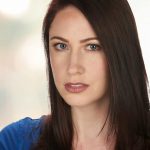 Holly Stevens – Haunted: Ghosts, Demons, and Shadow People in Nova Scotia
Holly Stevens is an actor and producer / writer who co-hosted the television series Ghost Cases, and currently co-hosts the television series Haunted for Eastlink TV. She also starred in the feature film Aliens With Knives.
Greg Bishop – UFOs: The Co-Creation Hypothesis
Greg Bishop is a writer, researcher and radio host from Los Angeles. He hosts the long-running program Radio Misterioso, and is the author of Project Beta, It Defies Language, Weird California, and Wake Up Down There.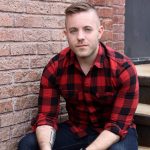 Ryan Sprague – UFOs: Keeping it Real…Human
Ryan Sprague is an author and investigative journalist specializing in the topic of UFOs. He hosts the Somewhere in the Skies podcast on the Entertainment One Podcast Network.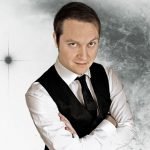 Micah Hanks – Magic, Mysticism & the Molecule
Micah Hanks is a writer, podcaster, and researcher from North Carolina whose books include Magic, Mysticism & the Molecule, Ghost Rockets, and The UFO Singularity. He also hosts The Gralien Report and Middle Earth podcasts.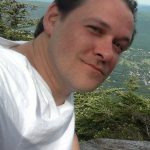 Tim Binnall – The Flat Earth People
Tim Binnall is the host and producer of the critically acclaimed podcast BoA:Audio, interviewing a vast array of researchers, spanning a wide spectrum of disciplines and ranging from bona fide esoteric icons to up-and-coming future players in the paranormal milieu.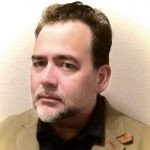 Walter Bosley – The Interactive Investigator: Esoteric Data & Practical Research
Former FBI and AFOSI agent Walter Bosley is an investigator of historical occult mysteries and author of books such as Empire of the Wheel, Latitude 33, and ORIGIN: The Nineteenth Century Emergence of the 20th Century Breakaway Civilizations.