Kim Moser – Production Manager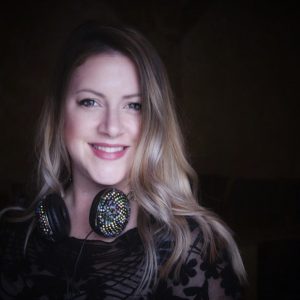 Kim Moser graduated with a Business & Golf Course Management degree from Holland College, and holds a Commercial Skippering Licence from NSCC Nautical Institute. She spends a great deal of time outdoors experiencing Nova Scotia's rugged beauty, history, and folklore. She worked in golf and territory sales positions throughout Nova Scotia for 15 years before returning to her real passion, which is working with people, storytelling, and media.
In 2018, Kim began writing and telling paranormal stories on her podcast show Boos & Bourbon, which led to traveling throughout the United States to visit some of the spookiest places in the country, including the Waverly Hills Sanitorium in Kentucky, Lafitte's Blacksmith Shop in New Orleans, The Witch House in Salem and the St. Augustine Lighthouse in Florida. Since the early 2000s, Kim has done extensive research on the topic of ghosts, and takes a level-headed, somewhat skeptical approach to the subject.
By sharing some of her own experiences and connecting with others in the paranormal community, it brought her to Winter Light Productions, first as a co-host of Haunted in the fifth season, and then as a Production Manager for Haunted and Maritime Museums. She continues to produce and host Boos & Bourbon, as well a new podcast called A Girl Named Whiskey, and will be hosting the new Beyond Haunted podcast starting in season 7.